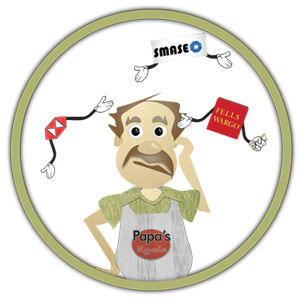 Is this YOU when considering which merchant service company to use to accept Credit Cards? Maybe we can help clear things up!
ONE: Never Sign a Contract for more than 30 days!
Why sign a contract for more than 30 days for Service and Pricing which you won't see until the first statement and by then it's too late. Not to mention the cancellation fee to be paid if you to end the relationship. If they are really confident that they offer you the best Service and Pricing, then they don't need a contract term, do they? NO CONTRACT TERM Period!.
TWO: No tiered Pricing! "Qualified, Mid Qual & Non Qual Rates"
This way of pricing should be extinct but unfortunately it's not. If they are charging you a low rate on one card, then they are making it up on others and Tiered pricing yields an average of 100 points of profit above interchange that is 70 points too high
THREE: Never Lease Equipment
These days this technology is very inexpensive, the average cost is approximately $150 a terminal. If processing companies have you lease the equipment it really adds up, for example if you lease your equipment for $39.95/ month x 48 months, that equals $1917!! $150 to own it sounds a lot better to me!
FOUR: 100% Transparency
On every level of business, there needs to be accountability and transparency, including merchant services! You should know exactly how much over interchange you are being charged for your credit card processing. Period, NO TIERED PRCING.
FIVE: Strong Customer Service and Support
You should feel confident with who is handling your money and what the fees are at any given moment. So having online access, where you can check the status of your transactions, deposits and fees daily or hourly if you want is imperative as well as customer service folks 24/7 to can call if you see a problem or have a question.